Two and Three Phase Separator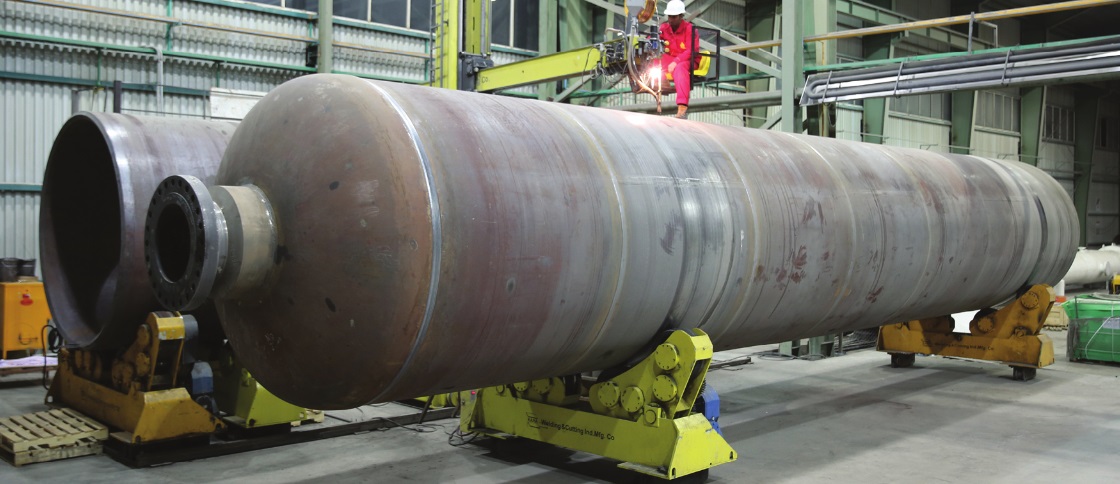 Separator Deliverable Options

Your two- or three-phase separator can be delivered as a bare vessel, mounted to a skid, or can be incorporated into your own custom production skid.
Separator Deliverable Options

- All vessels are fabricated and NDE per the latest addition of ASME SEC. VIII
- Custom configured to your exact specifications
- Inlet diverter
- Defoaming plates
- Wave breaker
- Vortex breaker
- Mist Extractor
- Liquid outled and pressure relief valve
- Instrumentation & controls
- Vessel insulation
- Access Manways

Namdaran Petrogas industries Co. (NPI) is designer and manufacturer of two and three phase separators for separating well fluids into gas and liquids (2 phase separator) or gas, oil and water streams (3 phase separator). Each liquid separation operation is unique and our experienced fabrication experts together with process engineers brings formidable knowledge of separator operating principals combined with decades of oil and gas processing expertise to every project. We fabricate each separator vessel such to meet the exact site attributes, wellstream characteristics, operating demands and budgets of our clients.
Sizing your separator properly and correctly accommodating variables such as retention time, settling of oil droplets and droplet size all influence the performance of your vessel. Incorrectly sized vessels can promote the formation of emulsions, lead to gas and liquid carry-over and foster sand or paraffin accumulation. Our design experts have the know-how to address your particular fluid type and operating conditions and determine the proper vessel design to ensure reliable operations and the maximum sellable gas and petroleum liquids output.
Horizental and Vertical Orientation

Our two- and three-phase separators can be designed for vertical or horizontal orientation. Horizontal separators are generally best at accommodating larger gas volumes, but require more space than vertical separators. Vertical separators offer a smaller footprint and typically provide preferable liquid surge capacity and solids handling, but are not as easily serviced as horizontal separators.