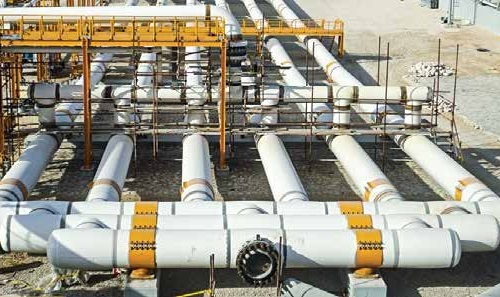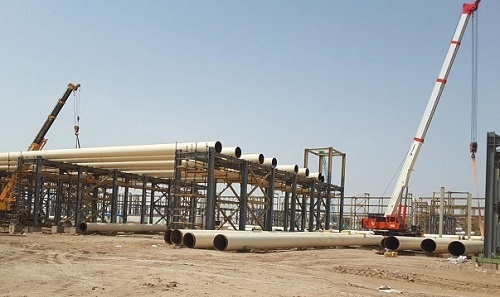 Namdaran Petrogas Ind. Co (NPI) is an industry leader in desighn and fabrication of finger type slug catcher. Engineered to economically capture and store large liquid slugs from high volume applications, our top quality design deliver effective and predictable liquid separation. Utilizing both our EPC partners and our own in-house team of engineering and fabrication professionals, we have the expertise and resources to serve your most demanding operations and accommodate your most pressing project schedules.
- Constructability - NPI finger designs keep constructability as a central focus, achieving the lowest installed cost possible with deep construction experience in building finger slug catchers. By utilizing shop prefabrication to create shippable modular sections, excessive field welding and other areas of costly field construction are eliminated. - Cost and Lead Time - NPI finger designs utilize readily available pipe and
fittings in a sophisticated design arrangement to keep the purchase price and lead time to a minimum. This is accomplished without use of extrusions or contoured outlet fittings, which are necessary for many of our competitors more complicated designs. Footprint - NPI finger designs are compact and make efficient use of space. Generally speaking, the longer the finger the better and our standard finger offering achieves the greatest economy per BBL at 300 meter in length. - Turn-Key Capability and Additional Services - In addition to deep expertise
in finger slug catchers, we can also provide general Engineering, Design, Construction, or EPC services for slug catchers or other areas of oil and gas pipelines/facilities scope.
- Capacity - NPI finger designs can be configured in a variety of ways using modular sections.
- Expandability - NPI finger designs allow for future expansion that goes far beyond providing "tie in flanges" without any real plan for expansion. Pre-engineered expansion provisions can be made specifically for adding additional gas flow sections, liquid holdup sections, or both. The standard finger design can be expanded from the smallest size to the largest size by a gradual buildout of the same modular sections.