Chemical Injection Package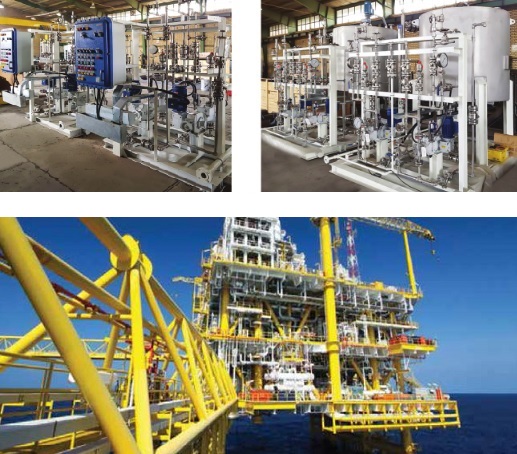 We create tailor-made packages and skids engineered according to your specifications, compliant with international standards (e.g. ASME, API, ATEX), and synchronized with our global project handling and fabrication facilities. With the latest know-how, we design your package and take full functional responsibility. The chemical injection packages are custom made and based on plunger or diaphragm type injection pumps. The motor of these pumps can be either electric, air or gas driven.
The packages further consist of a multi compartment tank, suction and discharge lines valves and instrumentation. The injection rate of the chemicals is adjustable by a variable pump stroke length or a frequency drive of the (electric) motor. The packages are based on customer specifications.
Services
- Slug catcher MEG pump package
- HP separator injection pump package
- Methanol injection package
- Caustic solution dosing package
- Anti-foam agent unit
- Catalyst dosing unit
- Biosid & corrosion inhibitor dosing package
- Hypochlorid dosing package