Indirect Water Bath Heater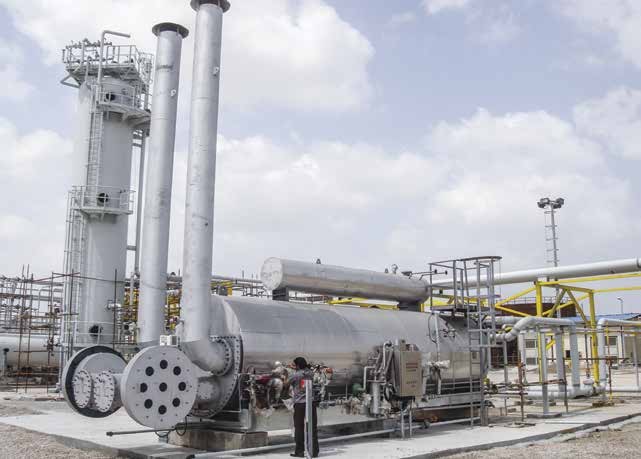 Water Bath Heaters are indirect fired type usually designed to API 12K, these devices are traditionally used to heat natural gas and oil. natural gas. The principle of indirect or bath type heating has been around for decades meaning modern units are very reliable.
Namdaran Petrogas Ind. Co. (NPI). designed heaters operate on an indirect heating basis which consists of a water bath with two high pressure inspiriting natural draft burners firing into immersion tubes. A separate serpentine tube bundle immersed into the water bath is used to transfer and absorb heat into the process Designed and constructed in accordance with API 12K as standard,
the bath heaters comprise a horizontal, cylindrical heating tank containing the heat transfer medium, into which the fire tube and process heating coil are immersed. Custom designs to other codes such as ASME are available.
Types
- Water or Water/Glycol Bath heating to 90-80 °C
- Steam Bath heating to 110 °C
- Oil Bath heating to 250 °C
- Salt Bath heating to >350 °C
Usage
- Regeneration gas heating - Heat transfer fluids - Heat sensitive gas and fluids - Molten salt heaters & crude oil - Vaporizing and superheating LPG & LNG